Limited Edition Artworks
My Seascapes can be purchased as Limited Edition fine art pictures in a wide range of sizes and formats.  Using the very highest quality materials and latest reproduction techniques, these artworks capture the essence of my work.  
From hand-printed framed prints, to large perspex, aluminium or canvas artworks, you can purchase the images featured in my galleries in any format and size you desire. 
Quality, Authenticity and a Lifetime Guarantee
QUALITY 
My images are printed using Canon PIXMA inks onto Hahnemühle Fine Art digital photo paper.  The best ink on the best paper guarantees the superb image integrity will last and last.
AUTHENTICITY 
Every limited edition artwork comes with a lifetime guarantee and bears a security hologram that matches the one on the signed Certificate of Authenticity.  
ASSURANCE
My frame of choice is a classic black wooden frame with a double 'antique white' mount, and glazed with gallery quality Acrylic glass. This is 20% clearer than glass and assures UV protection.
My fine art framed pictures - with an image size of up to 33cm x 48cm (13" x 19") - are hand-proofed and printed in my studio.  For framing I use a leading UK supplier who offers an extensive range of surround and mount options.  From a classic black wood frame to ornate 'antique gilt' surrounds, all preferences can be catered for.  
For larger prints, or specialised media such as acrylic, canvas or metallic artworks, I use the recognised leader in the field whose quality and service is unmatched.
Certificate of Authenticity
Black Frame with Double Mount option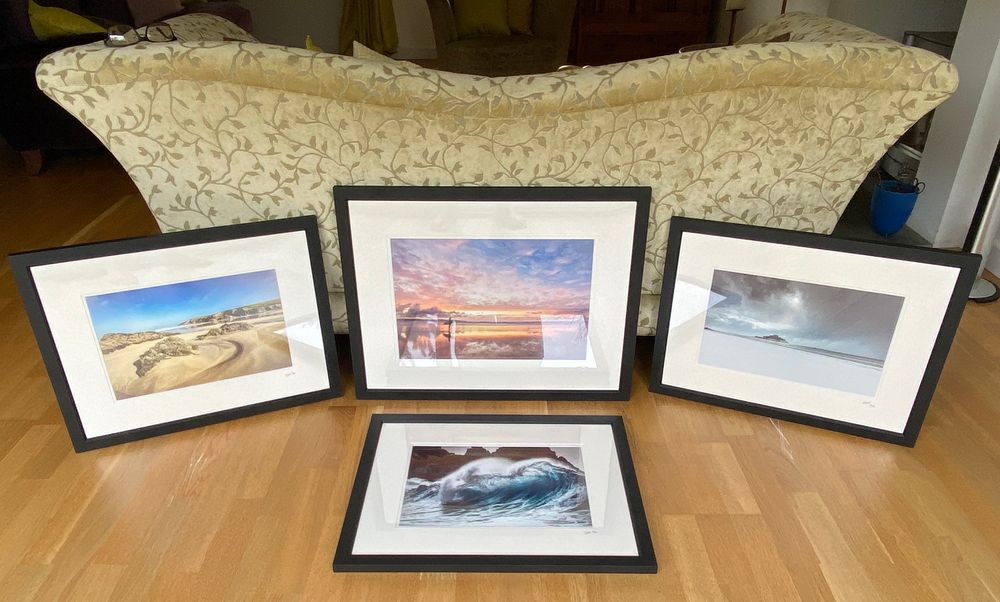 Purchasing
To purchase a limited edition artwork, please email me at 
chris@c-simmonsphoto.co.uk 
or call +44 (0)1637 831251 
We can discuss your size and reproduction options, and I can give you a cost quotation along with delivery timings.